Tinley Park, IL 60477
Toll: 877-921-5874
Open M-F: 8am to 5pm (CST)
RG Riley's Corporate Headquarters, Midwest Distribution, & Packing Facility is located on 8 acres with over 130,000 square feet of warehouse space.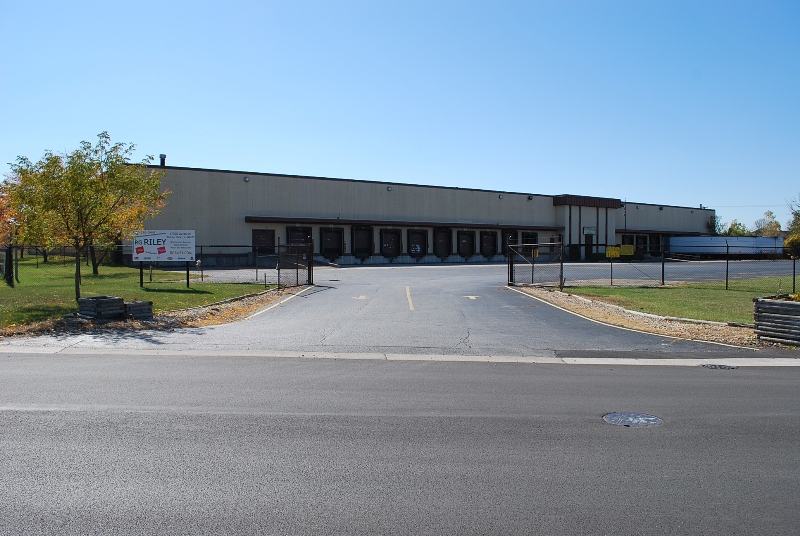 RG Riley's Tinley Park location is open Monday to Friday.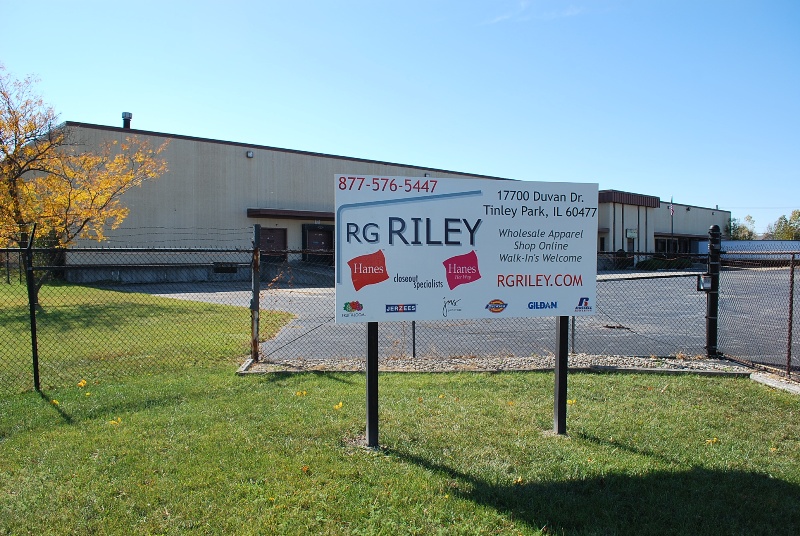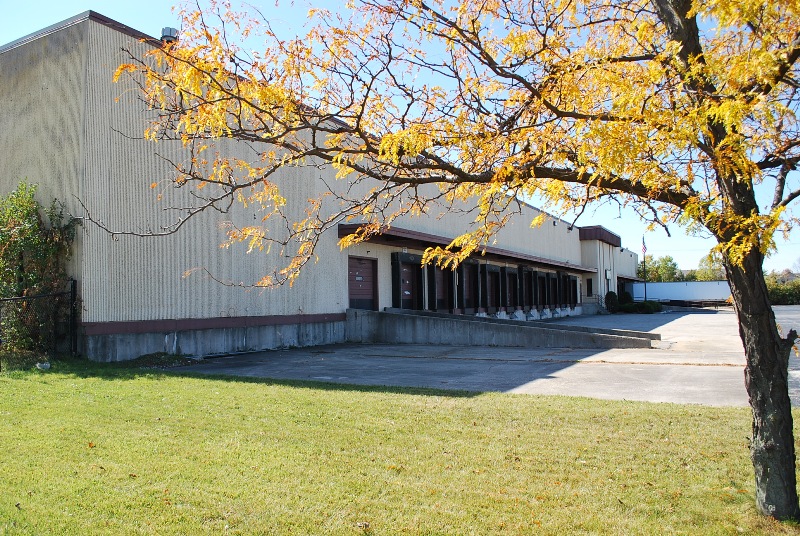 With 10 active shipping docks, RG Riley efficiently ships same-day orders, no appointment neccesary.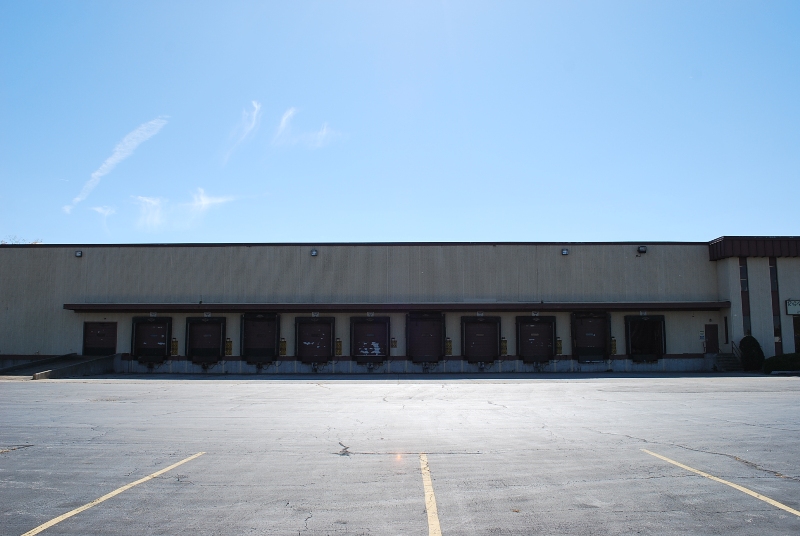 Hours of operation - Monday through Friday, 8 am to 5:30 pm excluding holidays.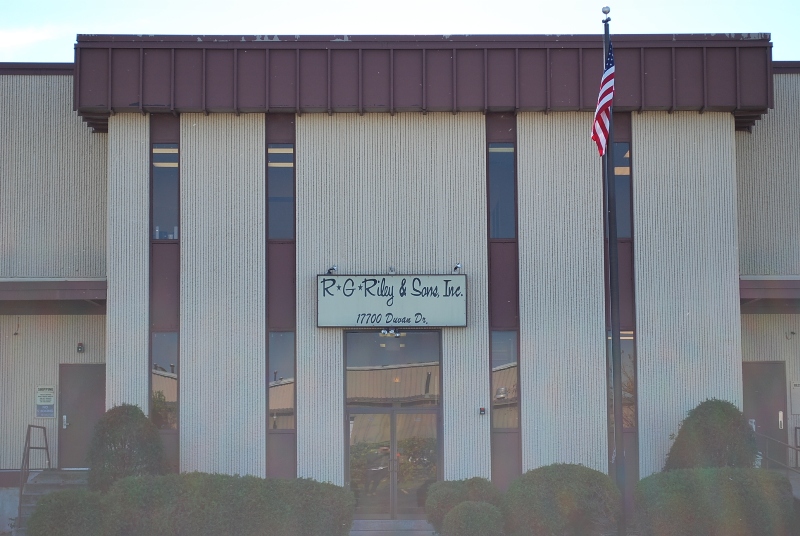 With 6 receiving docs, RG Riley brings in new clothing from the major mills daily.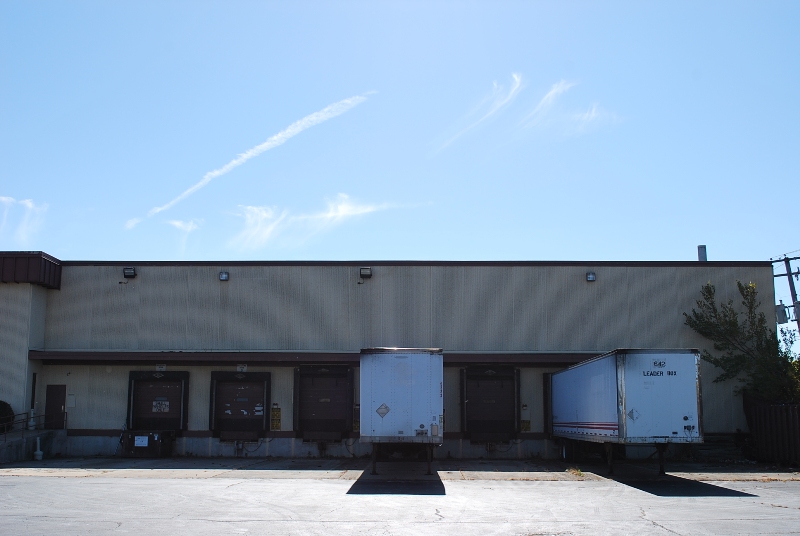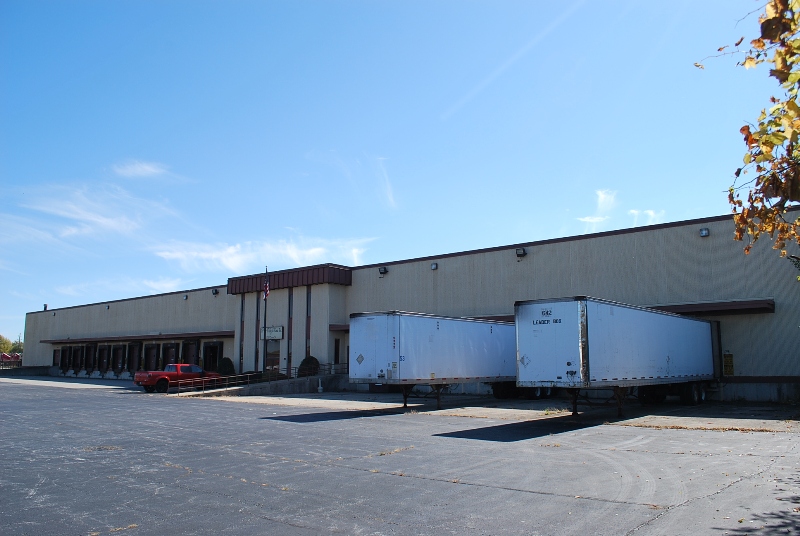 An inside look at RG Riley's 10 dock outbound order staging and processing center.UPS and Fed ex pick up our clothing case lots and pallet loads daily.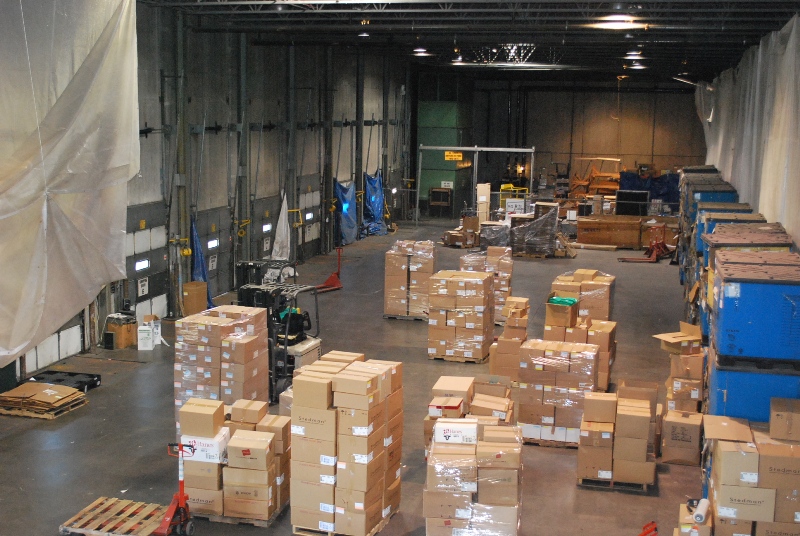 An inside look at RG Riley's inbound receiving center where bulk clothing is separated and staged for packing.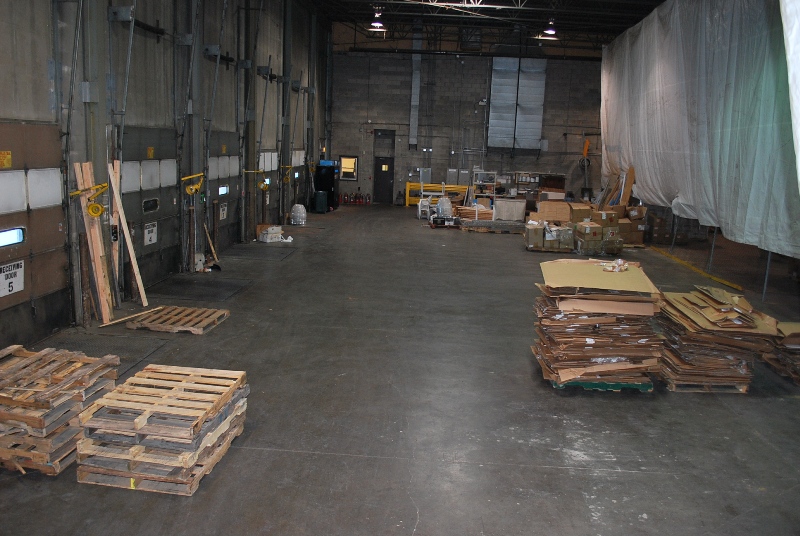 RG Riley's entire warehouse is numerically coded to ensure accurate and efficient order picking.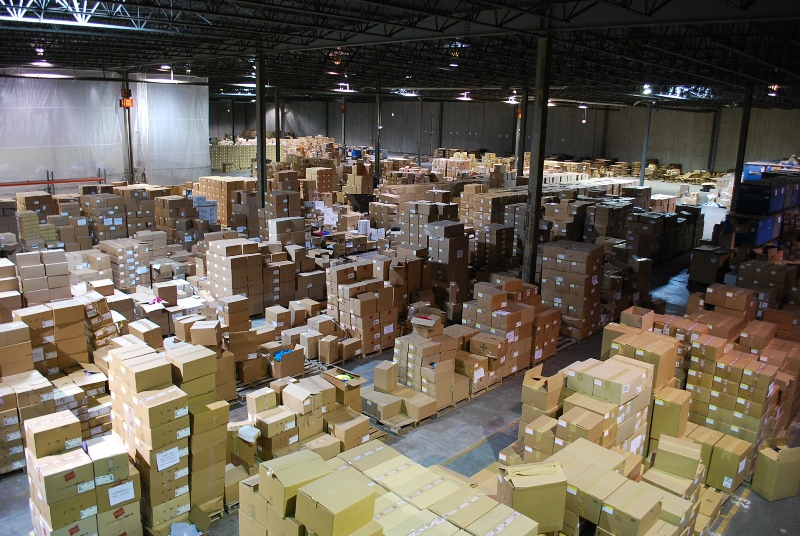 The RG Riley Illinois Warehouse provides over 110,000 sq. ft. of availble space.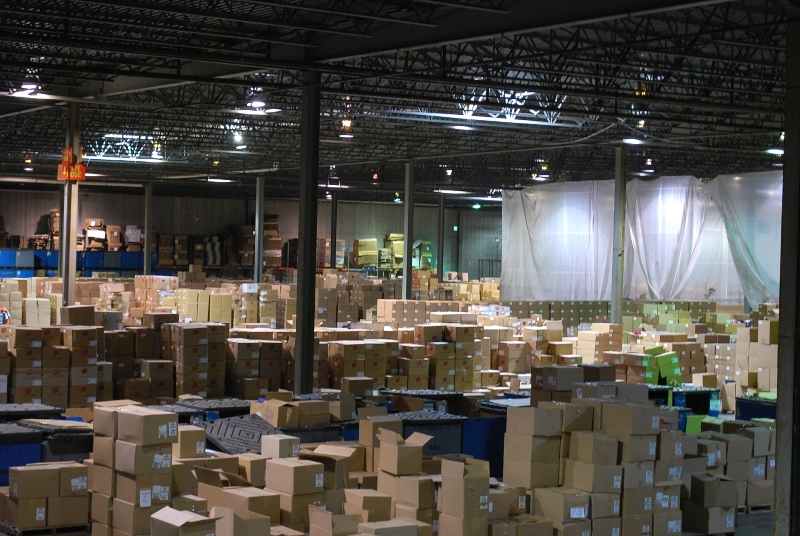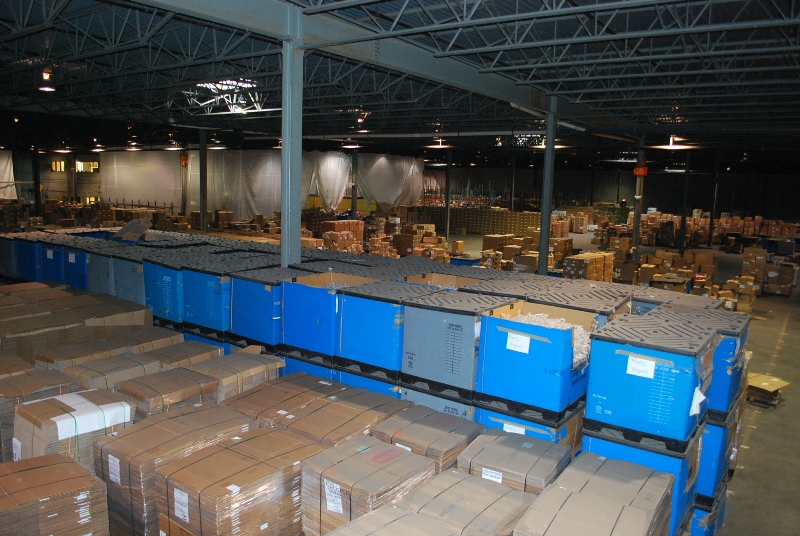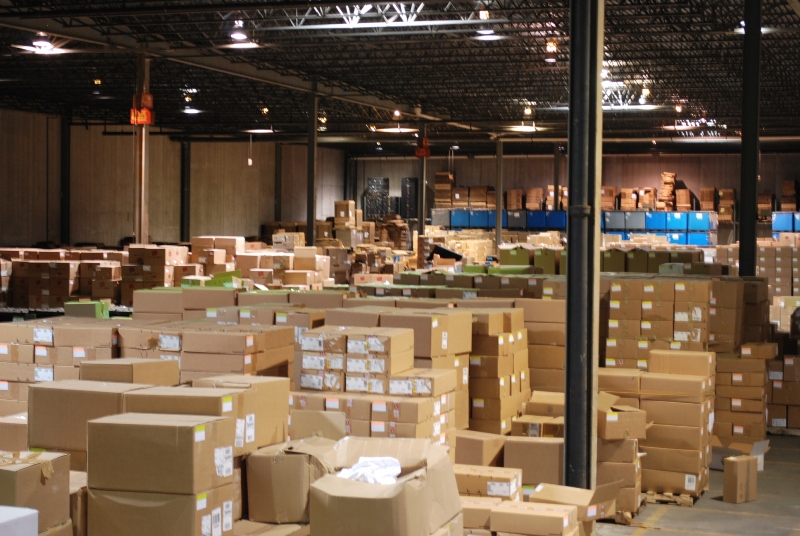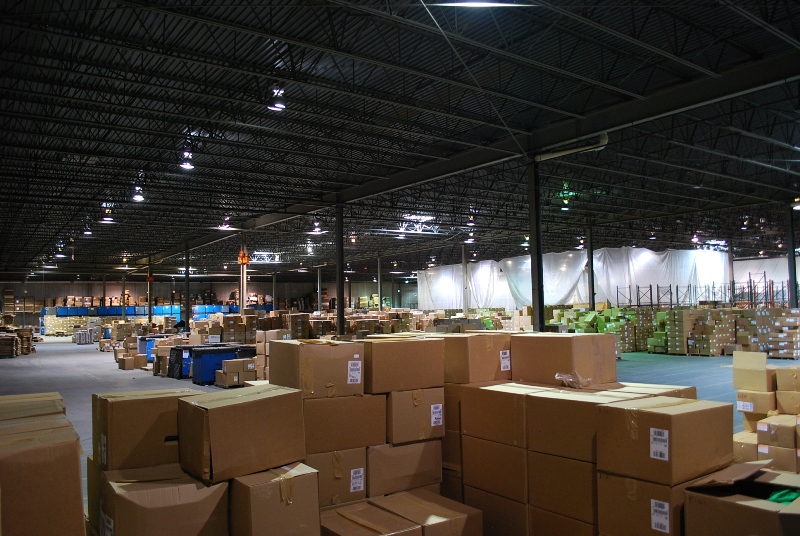 RG Riley's 3 separate clothes grading/packing stations ensure quality control and accurate case pack information.